Courtney and Romance Chick, Christina, love to chat about books.
This post is about Kristen Callihan's VIP Series. (It's about ROCKSTARS!)
Note: This post contains lots of spoilers. If you haven't read the book and you're like Courtney and hate being spoiled, stop reading now! On the other hand, if you're like Christy and want to know what happens before you read it, continue on!
Courtney:
I love rockstar books. And Kristen Callihan. The combination of the two is a win in my book.
Christina:
It took me a bit to get to this–it languished unread in my TBR pile for waaaaaaaaay too long.
Courtney:
You'd think at some point that you would learn to listen to me and read books right away when I recommend them 😛
Christina:
I got distracted. By life. But then I opened up the book and there was drunk Killian's penis swaying like a pendulum and I was hooked.
Courtney:
That opening scene was fantastic. It hooked me too. Although I think I would have called the police.
Christina:
I KNOW I would've called the police, but mad props to Libby for not. So here's the premise, there's this chick, Libby, and she's living in her deceased grandmother's house hiding from the world. Then one day there's a drunk on a motorcycle who wrecks in her front yard. That's our hero! She hoses him down because… well, he smells like puke and booze. (Literally, she takes a hose to him.) In return, he strips off his now-cold clothes. Then the penis swings like a pendulum.
Courtney:
Libby does not recognize our hero as world famous lead singer of Kill John.
Christina:
I'm going to stop you there. He's not the lead singer–that's Jax/John. He's the guitarist/singer guy.
Courtney:
I feel like they share lead singer duties. But I could be very wrong. It took you so long to read this one that my memory may be a bit hazy on the details.
Christina:
Jax/John is the lead because he's on all the covers. Killian is the co-founding member, but he's not the lead singer. I'm nearly 100% certain.
Courtney:
I thought nobody was on the covers? Am I mixing up my series here?
Christina:
I can go back and look, but I am certain that Jax/John was on the covers and he was the only one. I'll fact check.
FACT CHECK REVEALED: Courtney is right and I was wrong. Killian is the lead singer/guitarist and there are no band members on the record album covers. I now owe her a pet chihuahua (Courtney wants a rock star. But she's getting a designer dog.)
Courtney:
Anyway. So Libby does not recognize our hero as world famous GUITARIST of Kill John. And Killian isn't in a hurry to enlighten her.
Christina:
And then the shenanigans start… because SURPRISE! He's staying in the house across the street!
Courtney:
I've read lots of rockstar books. Idol is right there among my favorites. There's something about Killian and Libby's relationship that you can't help but love. And the introduction of the rest of the band leaves me anxious for more Kill John!
Also, I love both that Kristen doesn't drag out the whole reveal of "he's a famous musician!" and that Libby is talented in her own right.
Christina:
Favorite scene??
Courtney:
When he comes back from his trip and hears Libby singing and realizes just how good she is and then joins her. I love them playing and singing together. Yours?
Christina:
Hmmm… I love it after he's left for the New York tour and then she goes to New York and that first time they see each other there. *shivers*
Courtney:
Favorite quote?
Christina:
"Love breaks your heart, fucks you up–perfect, all-consuming chaos. I didn't know what to do with that. It felt safer to walk." He wraps me up in his arms, his eyes on mine. "But it's also this. Peace, and warmth, and so fucking beautiful, you'll risk anything to keep it."
You?
Courtney:
Technical failure over here. My kindle won't load any of my bookmarks.
Christina:
I have another: "A person can get… stuck, for lack of a better word in a life. It's surprisingly easy, really. Hours bleed into days; days fade into months. Before you know it, years have passed, and you're just this person, someone your younger self wouldn't even recognize."
Any luck with your Kindle?
Courtney:
Oooh, that's a good one! No, no luck.
Christina:
Here's one more: "My dick stirs, like he knows he's about to become a conversation piece and wants to look his best."
Courtney:
Which band member are you looking forward to reading about the most?
Christina:
So I read Managed after I finished Idol and I LOVED Scotty's story. I'm really looking forward to Rye's story though. I think there's some amazing set-up going on there. What about you?
Courtney:
I want Whip's story. He won my heart with the gritty kitty comments that made me laugh. I'm intrigued to "meet" the girl who breaks his celibacy streak.
Rye drawls. "Sir Fucks-a-lot has gone cold? Say it ain't so."
Whip shrugs, concetrating on his stick. "Ran into some gritty kitty. Put things in perspective."
"What the fuck is a gritty kitty?" Jax asks.
……….
Rye shudders, and Whip's mouth puckers. "Dude, it's pretty self-explanatory. I went down to feast on what looked like it would be a pretty sweet kitty and it was all–"
We groan, cutting him off.
Also, I loved Managed so much. Scotty is a great character. It doesn't hurt that Kristen has said she pictures him to look like David Gandy.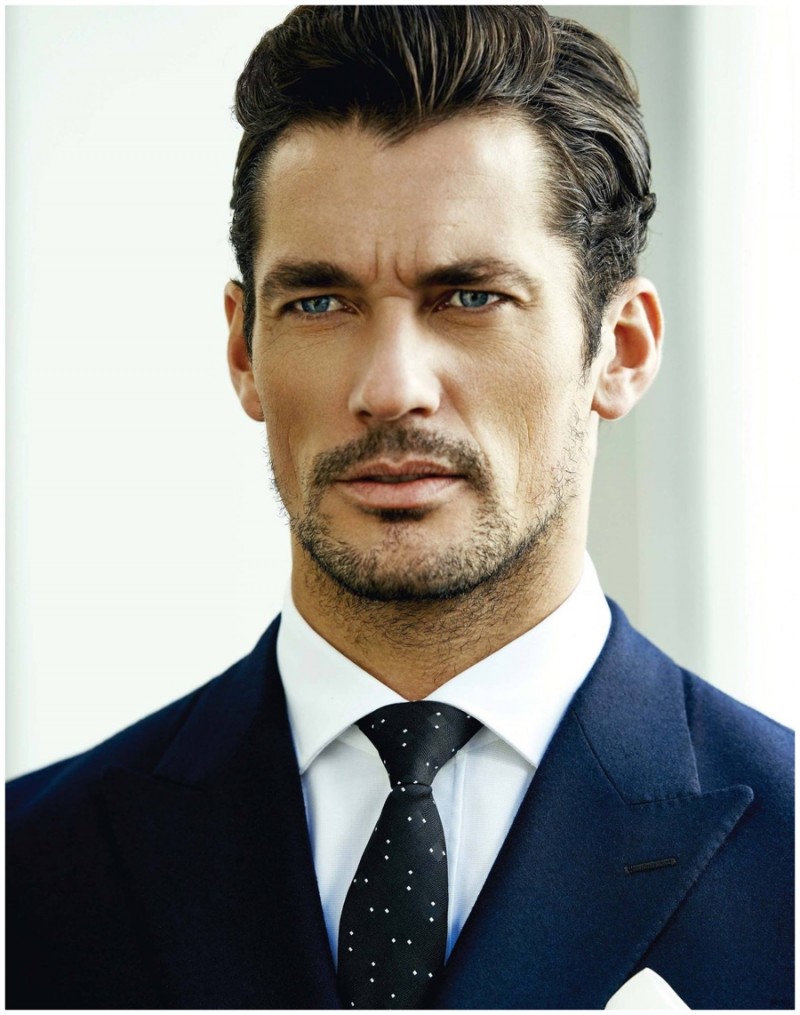 Christina:
The next book is Jax's book… which I'm really looking forward to. I can enjoy a broody hero who is in need of redemption.
Courtney:
Jax needs a whole lot of redemption. But I'm certain that Kristen can pull that off.
Christina:
I totally think so–he was already starting to redeem himself in Managed.
Courtney:
I'm hoping for a Jax/Brenna pairing.
Christina:
You think? I think she's Whip/Rye's? Which one? She's with one of them, right? Or she WILL be. There's all that sexual chemistry between them.
Courtney:
Dang it! Yes, you're right, she's totally Rye's girl.
Christina:
So then the question is… who will Jax's heroine be?? This is one of those times you wish you could jump into an alternate reality and slide into that role, amiright?
Courtney:
For sure. Travel the world with a rock and roll band? Sign me up!
Christina:
I totally knew you'd jump on him… I mean, that.
Courtney:
Hahaha. Speaking of beds, which we totally indirectly are, I really want one of Libby's pillows. Every time Killian describes them, I am jealous.
Christina:
You think they're one of those infomercial pillows? One of these: https://www.mypillow.com/
Courtney:
I'm pretty sure Kristen actually posted a link to them in her group once and I went and looked and they were wayyyy out of my pillow budget.
Christina:
I'm going to go look and see what they are.
Courtney:
If you buy them, I expect one on my guest bed when I come visit.
Christina:
I can't find it. 🙁
Courtney:
https://www.healthyback.com/technogel-anatomic-pillow.html
Christina:
So in conclusion, we both need new pillows and Jax's story. Yeah?
Courtney:
As soon as possible, please!